Are Off-page SEO techniques effective in 2019?
To those of you unaware on the topics, Search Engine Optimisation is a bunch of techniques used by web experts to help, build and improve website traffic, by attempting to rank their site higher up in the SERP (Search Engine Results Page) on prominent search engines like Google, Bing and Yahoo. SEO can be divided into two categories: On-Page SEO and Off-Page SEO. If both these techniques are effectively used, they can significantly improve your website position on SERP's.
The key difference between on-page and off-page SEO is that off-page is not as under your control. You have to influence other people to make changes, rather than simply log into your site's backend, optimise things and expect results.
On-page SEO techniques consist of any actions that are done within the website itself and will help you optimise your site with the keywords you are planning, ranking higher on SERPs. Such techniques used are having sitemaps, targeted keywords, adding titles, a description, meta tags, relevant images with proper alt text, and having proper internal linking between the other pages of the site. Overall they are techniques to structure your website to be more search engine friendly from the backend and more appealing to the user from the front end.
The truth is that many self-proclaimed SEO guru's and their content still promote the use of directory submission, forum submissions, social bookmarking, classified ads, and many more outdated SEO tactics, and clueless website owners ultimately suffer. You are being told to continue using SEO traditions that worked back in the olden days of Google, before the purge by the Panda algorithm. Google now updates its algorithm over 600 times a year narrowing the possibilities of manipulating the search engines and ranking your content higher than it should be. These outdated tactics are a waste of time and make no impact on a site's Domain Authority, Page Authority or help improve their Trust Flow.
In 2019 when there are close to 2 billion websites with 500+ million active blogs in the world you're easily going up against thousands of competitors who are trying to rank for the exact keyword that you are targeting to rank. So, every little edge you can get is vital, and a solid SEO plan is quintessential for the digital success of your brand online.
Off-page SEO consists of a series of activities that are done outside the website yet indirectly affects the site, to help rank it better on the search engines. This includes methods such as guest posting, blog commenting, backlinking, social media marketing, podcasts, video marketing & more. Doing so will lead to increased visibility, brand awareness, website traffic, conversions and sales. So, let's now take a look at 5 off-page SEO techniques that are tried and tested over the years and are still effective in 2019.
1. Create Content Worth Sharing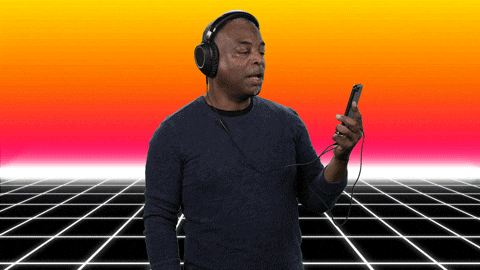 Content is KING in Search Engine Optimisation and creating content worth sharing is an effective way to generate natural backlinks to your website or blog. If you make an effort to keep your content fresh and up to date, your audience will recognise that and react accordingly.
You can have a fantastic website which is visually stunning, filled with graphics and videos, but if the content on your site is not up to par, then it's not performing to its potential. Great visual design can do an excellent job of attracting visitors, but if the substance isn't there to back it up, all your effort was in vain. Visuals attract people in, but the content is what retains them and keeps them coming back.
Content is the most vital part of your website. No matter how good the design is or how fast your site, people visit for content, and that is what you should be giving them. There are so many sites around which have no real content or are just plain boring with some animated pictures. Good content keeps not only your visitors interested and gives you a good site, but it can also help you to promote your website.
Your content should not just be to promote something, but rather it should be interesting to read and add some value. By having good content, it will lead to increase brand awareness, drive traffic to your website, and generate new leads.
So if you want to get high rankings on search engines, you need to optimise your website content. Use particular keywords in your web copies and ensure that the keyword density is around 10-14%. Don't try to focus too much on what the user will search for, instead use keywords effectively and as part of the copy and not simply keyword dumped without making sense.
2. Build a Blog then an Influencer Outreach Private Blogging Network (PBN)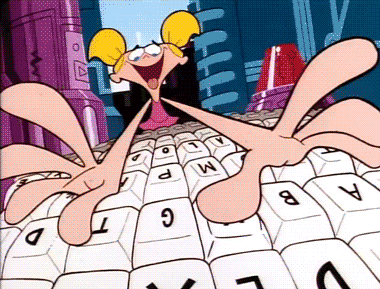 There's no denying that blogs are all the rage now, and being easier to set up than typical websites, having a less formal tone of content and having easily digestible information, it is precisely what readers want in this day and age. It's also possible to build a connection with your readers via them leaving comments and you the blog author replying to the comments. This interaction also helps keep the blogs fresh and search engine friendly.
So if you have created share-worthy content, then don't hesitate to reach out to influencers in your industry. Tell them to check your blog and ask for backlinks from their blog and offer to do the same for them. This is a powerful method, where you build your reputation, by leveraging the reputation of others online to your advantage. By using an influencer marketing strategy, you can build relationships with other influential brands and people and invite them to share your content and promote your brand. When online influencers share your post or mention your brand, it has the same impact on SEO as other reputation drivers. It sends traffic to your website, increases the mentions of your brand online, and adds authority to your brand.
Thus, the ultimate goal is to build a Private Blogging Network of niche influencers who will genuinely share relevant content across their audiences, and by doing so their blogs will have more exposure, and this impacts your websites existing SEO overall. So this is an excellent long term link building strategy and an effective one at that.


3. Contribute as a Guest Author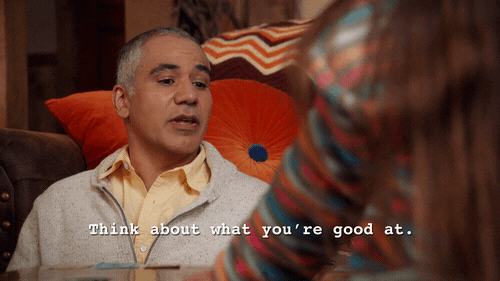 So you've built a blogging network of like-minded individuals who have a common audience. The best way to start interacting with this network is to start guest blogging for them. Guest blogging is simply the process of contributing an article or a sharable content to other related blogs with the intent to build links, authority, relationship, and brand awareness.
There are many good quality blogs that are open to guest posts from various authors. The best way to know if a blog is open to guest posting is to ask them. But first, write a great research article on a topic regarding your industry and reach out to them for a chance to guest post at their blog. In the long run, don't focus on the number of links but instead focus only on their quality. Also as a principle don't keep posting multiple times in the same guest blog site within a short time frame. You want to go wide, not deep because you're trying to get your content as far out there as possible. More the sites you guest blog on, more the backlinks you get to your website, and better your SEO ranking. At the same time remember that if you're only writing guest posts to grab a quick backlink, then you'll not only burn yourself out, but your content will also suffer, and your posts won't add any value to the reader. A good guest post will be written with brand and topic awareness in mind.


4. Social Media Engagement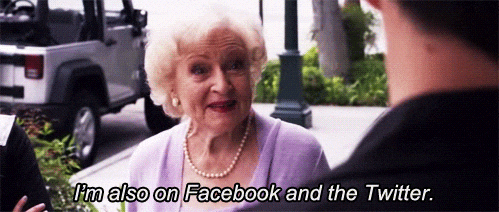 With 4.4 billion active users on the Internet and nearly 3.5 billion of them being social media users, it's no secret that effective use of social media is a major off-page SEO technique. Thus, if you don't consider social media in your SEO strategy, then you are missing out on a large global audience.
If you want to make your business, website or blog popular, start engaging with people on multiple social media platforms. An active social media presence will help in growing your business and also help in generating more backlinks. You can use different social networks to carry out different tasks but always have a single focused social network. It's impossible to be active on all social media channels unless you have a big team and lot of time to invest, but if you are an individual or a small business, focus on just 2 to 3 core social networks. If you plan, schedule and execute a social media plan correctly then you will be able to derive results in the long run.
Off-page SEO is focused towards bringing relevant traffic to your website, to increase brand awareness & to reach a more niche-oriented audience for better leads, conversion & sales. That's exactly what social media will help you to do. So, social media is an indirect and inevitable part of your off-page SEO strategy.


5. Adopt a link building strategy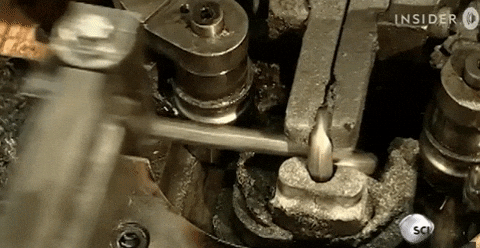 Link building is the process of promoting your website to other website owners with the primary goal of obtaining a hyperlink on their site, back to your page. When a site is valuable enough to be linked by another site, search engines take it as a sign that your site is relevant and trustworthy. Links are crucial to increasing traffic online. A website without links isn't going to get any traffic — from search engines, or from other websites. That is why link building is one of the most important off-page SEO techniques you should be using in your SEO strategy in 2019.
Of course, simply the number of links you have is not the only test of popularity. You're not going to rank number 1 just because you have a ton of inbound links to your website. When it comes to link building, its a matter of quality over quantity. If you have a bunch of links to irrelevant websites or are being linked by spammy low-quality websites, then you won't really show up in the search engines. However if your website links show up on high-traffic, quality websites that are relevant to your own site's theme, then the search engines are going to pay more attention to you as a trusted site. So as you go about constructing a link building strategy, always focus on gaining high-quality backlinks from authoritative sites that have relevant content.
There you have it. Off-page SEO in a nutshell, and some of the best practices that you should be adopting to your SEO strategy today. To recap, remember that proper off-page SEO optimisation will ensure that real people find your site useful and want to link to it.


Understand that search engine optimisation is not a hit-and-run marketing approach. Approach SEO knowing that the small incremental changes you make will pay off in the future, ultimately resulting in the increasing of your search engine rank and leading you to the online success you desire.
SEO alone doesn't guarantee a top-ranking website, but not using SEO at all requires too much effort to promote a site. So, the best way to go about making a website popular is making sure that it is useful for users, obtain quality incoming links and do not forget to fine-tune your pages focusing targeted keywords.
Now I'd like to hear from you. Which strategy from this post are you looking forward to trying first? Leave a comment below and let me know.